Our Marathon champion, Helen Bekele Tola, will be on the starting line of the Tokyo Marathon this Sunday. We interviewed her to get her feelings a few days before the first important event of her 2022 season.
"In Kenya, we run in very good conditions…"
Hi Helen, thanks for taking the time to answer our questions. First of all, how are you?
I'm doing fine thank you! I feel great and I'm happy to be in Tokyo.
How are you feeling with a few days to go before the marathon? Did your preparation go well?
I feel good. I am happy with the preparation I have been able to do in Kenya these last two months.
Why did you choose Kenya for this preparation?
In Kenya, we run in very good conditions, whether it is the weather or the altitude. Also, the mentality is good there, many athletes are very focused on running. Finally, I was able to run with the Milimani runners, a team of runners established there which helped me a lot.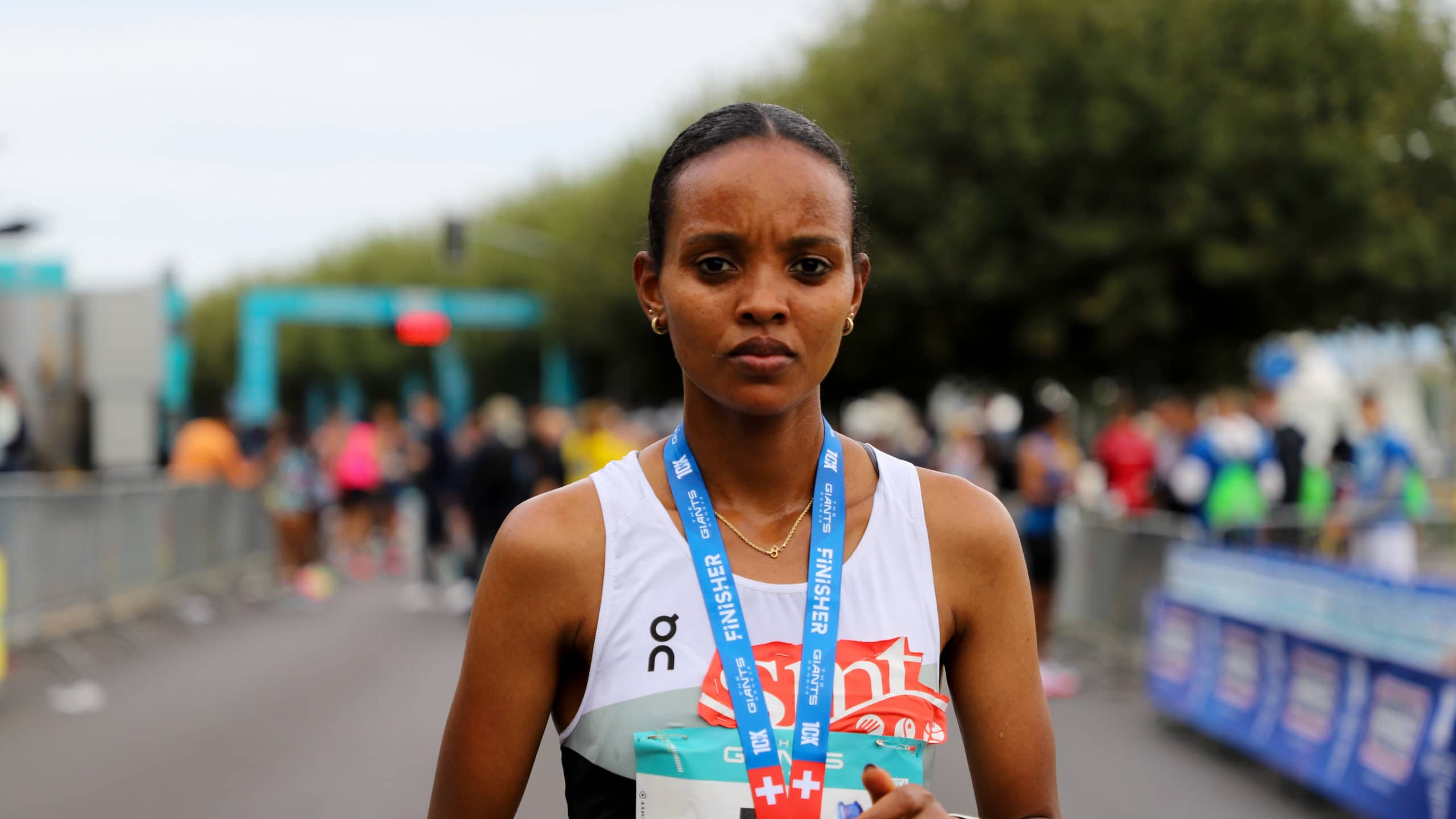 "I'm going to give my best…"
What are your goals for this marathon in Tokyo?
The goal is always to get a podium of course. But the competition is tough and a lot can happen in a race. So, I'm going to give my best and enjoy myself, for the result, the future will tell us.
"I hope to be able to represent Switzerland soon…"
What will be the next big events of your season?
Everything is not always fixed in advance but after this marathon I think I will do some shorter races. First the 15km of Kerzers, then the 20km of Lausanne, the Grand prix Belt which is 17km and the Giants, a 10km race, at home, in Geneva.
And in the longer term, what are the challenges that motivate you?
In the future I would like to continue to compete in major marathons for as long as possible. I have been living in Switzerland for more than 7 years now so one of my goals is also to be able to represent my adopted country in the biggest competitions and, if possible, at the Olympic Games in Paris in 2024.
"With The Swiss Peak, we went from a community of 1,500 people to over 7,000 in just a few months…"
Finally, a question about our collaboration. Why do you work with an agency?
At the beginning, I didn't know this agency system at all. I have an international agent who places me on races but for the rest I managed everything myself with the support of my husband, Tesfaye and my close friends. It was an acquaintance who put us in contact.
Now I am very happy with the work done on my networks. Besides relieving me of a repetitive task, the results are really good. We went from a community of 1'500 people to over 7'000 in just a few months. It's great to be able to share my story and to be supported by all these people.
This collaboration frees up my time and my mind because I don't have to think about that part of managing my image anymore. I also think that in the long run it will have a positive impact on my relationship with my partners because it enhances my image and the visibility I can offer.
It is an honor to work with Helen, we wish her all the best for the Tokyo Marathon and for her 2022 season!
More information on : https://www.theswisspeak.ch/sports/